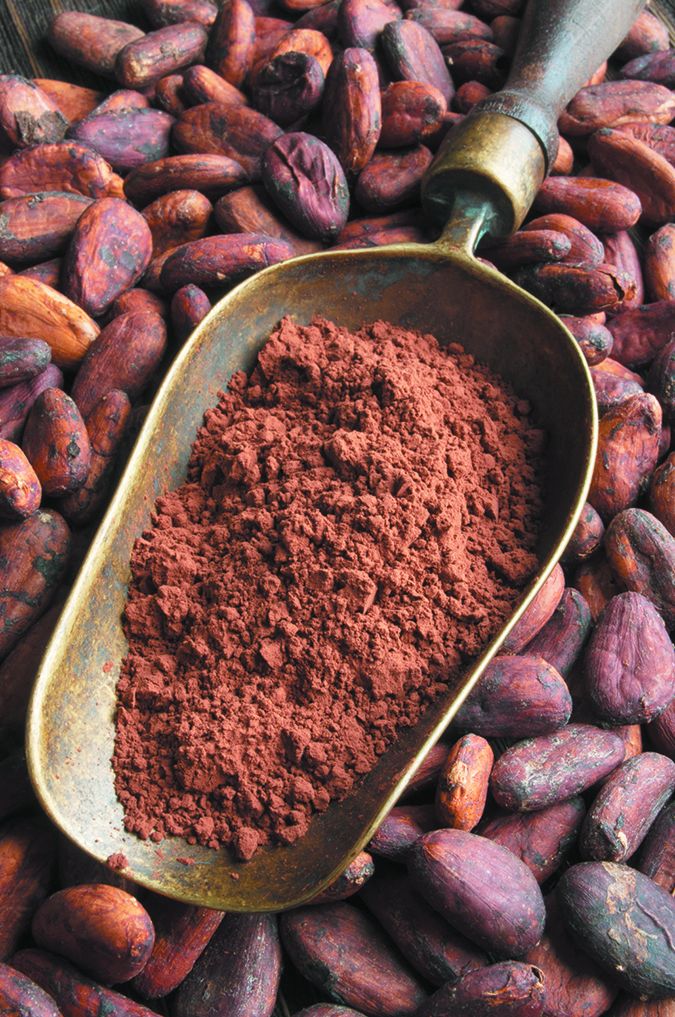 As the weather cools, a cup of hot cocoa might hit the spot—and could boost your brainpower. A new clinical trial supported by chocolate-maker Mars reports that older adults with mild cognitive impairment improved scores on some mental tests when they consumed more cocoa flavanols, the antioxidant compounds credited with dark chocolate's heart-health benefits.
"For the first time, regular cocoa flavanol consumption has been shown to positively affect cognitive function in older adults with early memory decline," commented study author Giovambattista Desideri, PhD, of the University of L'Aquila in Italy. "Importantly, the improvements in cognitive function were seen over a relatively short period of time, and, while further research is required to confirm and expand on these findings, this provides encouraging evidence that regular consumption of cocoa flavanols might be effective in improving cognitive function in elderly subjects with mild cognitive impairment."
Over eight weeks, researchers tested three levels of cocoa flavanols in dairy-based beverages among 90 elderly patients with mild impairment. Those randomly assigned to the high (990 milligrams of flavanols daily) and intermediate (520 milligrams) cocoa groups showed significantly greater improvement than those in the low (45 milligrams) group on "trail-making" tests, verbal fluency and composite cognition. Scores on the standard Mini Mental State Examination did not change significantly, however.
"The differences between the intervention groups look to be clinically significant," says Tammy Scott, PhD, a scientist at Tufts' HNRCA Nutrition and Neurocognition Laboratory. "Keep in mind, while the participants had mild cognitive impairment, they were assessing executive function/processing speed, not memory. But the results look pretty impressive for a dietary intervention."
Cocoa flavanols were also associated with improvements in blood pressure. The high-flavanol group averaged a 10 mm Hg reduction in systolic pressure (the top number) and 4.8 mm Hg in diastolic blood pressure, while the intermediate group saw reductions of 8.2 mm Hg and 3.4 mm Hg, respectively. Those getting the lowest dose of flavanols experienced no significant reduction in blood pressure.
Plasma glucose and insulin resistance similarly improved in the highand intermediate-flavanol groups. "The positive effect on cognitive function may be mainly mediated by an improvement in insulin sensitivity," Desideri added, cautioning, "It is yet unclear whether these benefits in cognition are a direct consequence of cocoa flavanols or a secondary effect of general improvements in cardiovascular function."
But he concluded, "The findings provide promising indications that the development of novel dietary approaches for improving health as we age—especially cognitive health—is a real possibility."
Simply sipping a standard storebought hot cocoa mix may not boost your brain, however. The study used special high-flavanol beverages developed and supplied by Mars. (Although all chocolate is made from cocoa beans, conventional cocoa handling and processing often destroys the natural flavanol compounds in the beans.) Even so, the highest level of flavanols used in the study would require four doses.
Jeffrey B. Blumberg, PhD, director of Tufts' HNRCA Antioxidants Research Laboratory, comments, "This is a study about the proof of principle that cocoa flavanols can have an effect on cognitive performance in people with mild cognitive impairment—not a suggestion about eating a lot of dark chocolate or a specially formulated chocolate product."
TO LEARN MORE: Hypertension, online first, dx.doi.org/10.1161/HYPERTENSIONAHA.112.193060.
Review Supports Blood Pressure Benefits for Dark Chocolate
In more good news for chocolate lovers, a new review for the prestigious Cochrane Library confirms that consuming dark chocolate or cocoa powder is associated with at least shortterm reductions in blood pressure. Karin Ried, PhD, of the University of Adelaide in Australia, and colleagues analyzed 20 prior trials totaling 856 participants. Most studies lasted from two to eight weeks and tested a wide range of consumption. High intake of the flavanol compounds in dark chocolate and cocoa was associated with reductions in blood pressure of 2-3 mm Hg. Ried commented, "This reduction in blood pressure is comparable to reductions achieved with other lifestyle changes such as exercise and diet."
Reviewers said it was difficult to say exactly how much chocolate was needed to benefit blood pressure, because of variations in the amount of chocolate and flavanol levels consumed. It's thought that flavanols may improve blood pressure by increasing the body's levels of nitric oxide, which relaxes blood vessels.
"Although we don't yet have evidence for any sustained decrease in blood pressure," Ried added, "the small reduction we saw over the short term might complement other treatment options and might contribute to reducing the risk of cardiovascular disease."
TO LEARN MORE: Cochrane Database of Systematic Reviews, dx.doi.org/10.1002/14651858.CD008893.pub2.