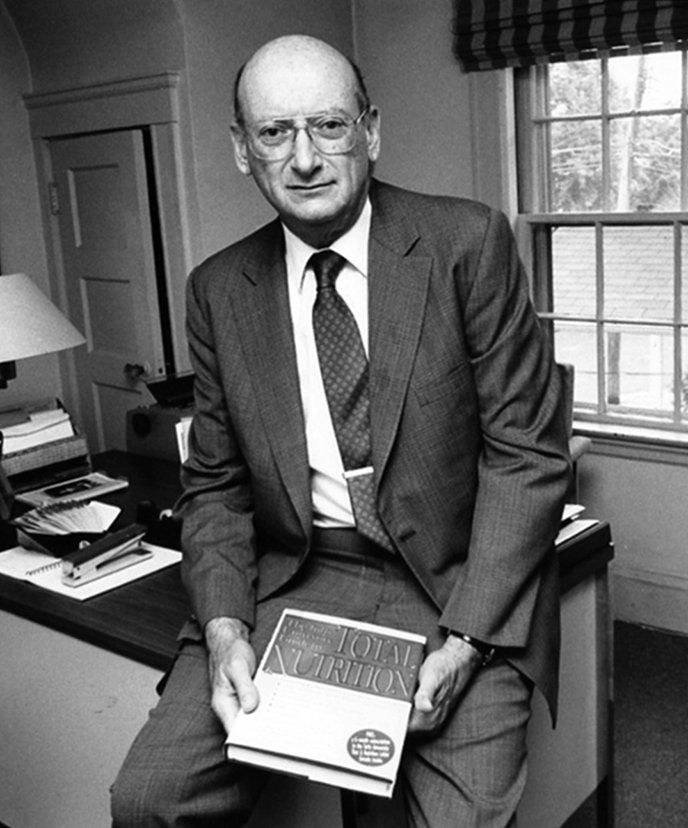 Newer subscribers to Tufts Health & Nutrition Letter may not know that this award-winning newsletter got its start with Stanley N. Gershoff, PhD, (1924-2017) at the helm. He developed the newsletter (originally called Tufts University Diet & Nutrition Letter) in 1983 and edited it until 2000. There's much more we have to thank him for in the field of nutrition though.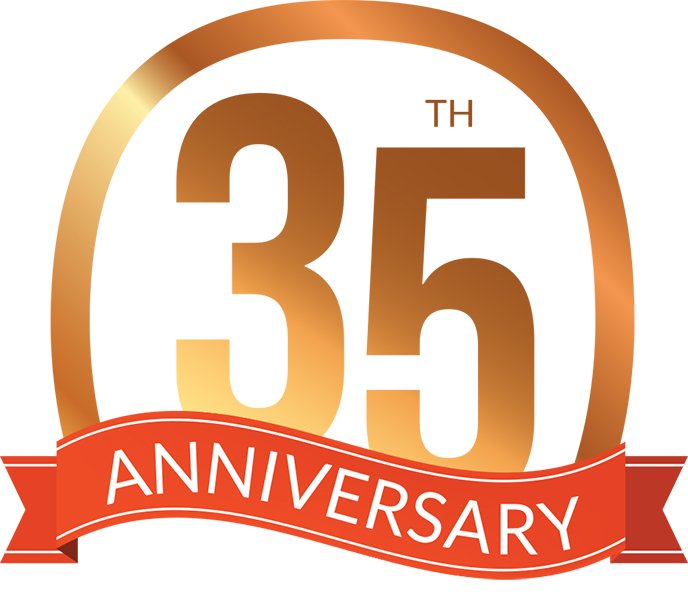 In 1977 Gershoff was recruited by the newly installed, then-president of Tufts University, Jean Mayer, PhD, to become the founding dean of Tufts University School of Nutrition. It's now known as the Gerald J. and Dorothy R. Friedman School of Nutrition Science and Policy, which you've likely noticed below the Tufts University logo on the front of this newsletter.
Visionary Leader:
"Stan's vision for the school was to span the entire domain of nutrition, from basic science to policy," says Alice H. Lichtenstein, DSc, who holds an endowed faculty position, the Gershoff Professorship, at the Friedman School and is currently the executive editor of the newsletter. "To this day, the school reflects that vision. Stan made some bold moves by going outside the boundaries of the traditional discipline of nutrition."
Dariush Mozaffarian, MD, DrPH, the current dean of the Friedman School and editor-in-chief of the newsletter, says Gershoff was a visionary leader and scientist. "Throughout his life, he was a staunch supporter and advocate of our school. His legacy is remarkable. As the fourth dean of the school, I am humbled and honored to be following in the footsteps of a giant like Stan, who was always generous with his time and available to help me."
In addition to serving as the school's founding dean, Gershoff worked diligently with Mayer to secure funding to build the USDA Human Nutrition Research Center on Aging (later renamed the Jean Mayer USDA HNRCA) on the Tufts University Boston campus. Much of the research covered in this newsletter comes from work at Tufts' HNRCA.
Practical and Reliable:
Although there are several good nutrition information resources available today, some people may not realize this wasn't always the case. Gershoff saw the newsletter as an opportunity to provide the public with sound nutrition information.
"Up until the time the School of Nutrition was founded, nutrition was dominated by television personalities and charlatans," says Sol Gittleman, PhD, professor emeritus, who was the Tufts provost then (Gershoff reported directly to him). "People didn't take nutrition seriously back then. When the Nutrition School started, Stan and his team were able to popularize it with very good science and put it into an easy-to-understand form."
Larry Lindner, who was the longest running executive editor of the newsletter (from 1986 to 2004), says it was very important to Gershoff that people have a good relationship with food, not an adversarial one. "Stan emphasized looking at the whole dietary pattern during a time when a lot of other nutrition communications focused on foods in isolation, labeling them as 'good' or 'bad.' Stan really bristled at that approach. His goal was to guide people to make healthful tweaks in their eating patterns."
Jeanne P. Goldberg, PhD, a professor at Tufts' Friedman School and director of the Nutrition Communication Program describes Gershoff as a brilliant scientist and very ethical, honest man. "The standard always was and remains to tell the truth in the newsletter. When it came out, you knew it was going to be the source of reason. You could always count on the newsletter to provide a clear, well-written and interesting perspective on the nutrition issues of the day."
Fond Memories:
Those who worked with Gershoff say he was much more than a colleague. "Nutrition was very important to Stan, and he did some incredible research over the course of his career," Lindner says. "But, I would say what was even more important to him was his good relationships with people. If you were in Stan's life, you were his friend."
Gershoff's colleagues and friends also warmly recall his irreverent sense of humor and love of storytelling. "He was like Don Rickles with a PhD," Gittleman says. "Stan was a wonderful, charming guy who could poke fun and make you laugh. He was a delight to be with."
As you open your copy of the newsletter each month, we hope you'll recall how it got its start 35 years ago and the man who set the tone for this nutrition information resource that is valued by so many.