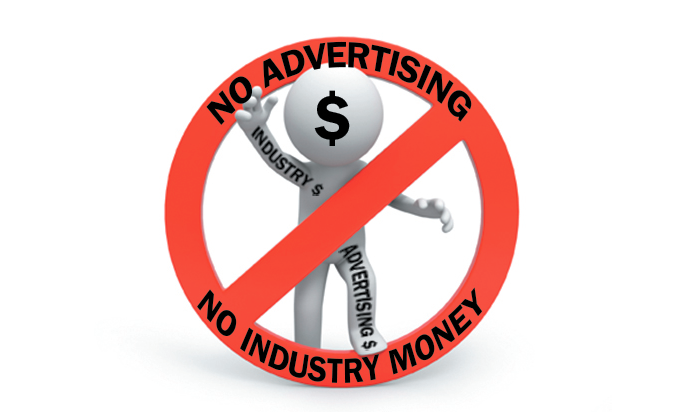 A. Dariush Mozaffarian, MD, DrPH, dean of the Friedman School of Nutrition Science and Policy and editor-in-chief of this newsletter responds: "The Tufts Health & Nutrition Letter is solely subscriber supported. We do not accept advertising, nor do we receive any type of monetary or in-kind consideration from any food or agricultural industry groups.
"A few readers asked if we received support from meat or dairy boards after reading our April 2019 article, 'Plant-Based and Unhealthy?' Absolutely not. The article in question aimed to get readers thinking about food in a more nuanced way. While many people think of 'plant-based foods' as bioactive-rich, minimally processed foods like fruits, vegetables, beans, nuts, and whole grains, the term is actually pretty imprecise and can be misleading. Much of what is harmful in the modern food supply is 'plant-based', including highly processed foods rich in refined wheat, corn starch, potato, other starches, added sugars, and salt. While people who choose to be a vegetarian or vegan are often health-conscious and aim to consume healthier foods, cutting out animal products alone is no guarantee of a healthful diet. Every month we fill the pages of this newsletter with advice to limit highly processed foods—whether they are plant or animal based—and fill one's plate with fruits, veggies, beans, nuts, seeds, and minimally processed whole grains.
"Among different animal sources of food, the science shows that fish and yogurt are healthy choices, cheese may lower risk of diabetes, and other animal-based products like eggs, poultry, and milk appear to be fairly neutral in terms of overall health impact. This does not mean to load up on animal products to the exclusion of healthful plant-based choices. But choosing cheese, eggs, or poultry in moderation is often a healthier choice than eating processed plant foods high in refined grains, starches, sugars, and salt.
"The editorial team and advisory board here at Tufts Health & Nutrition Letter remain committed to putting out an interesting, relevant, and impartial newsletter that provides you with the latest health and nutrition information in the most accessible and understandable way."