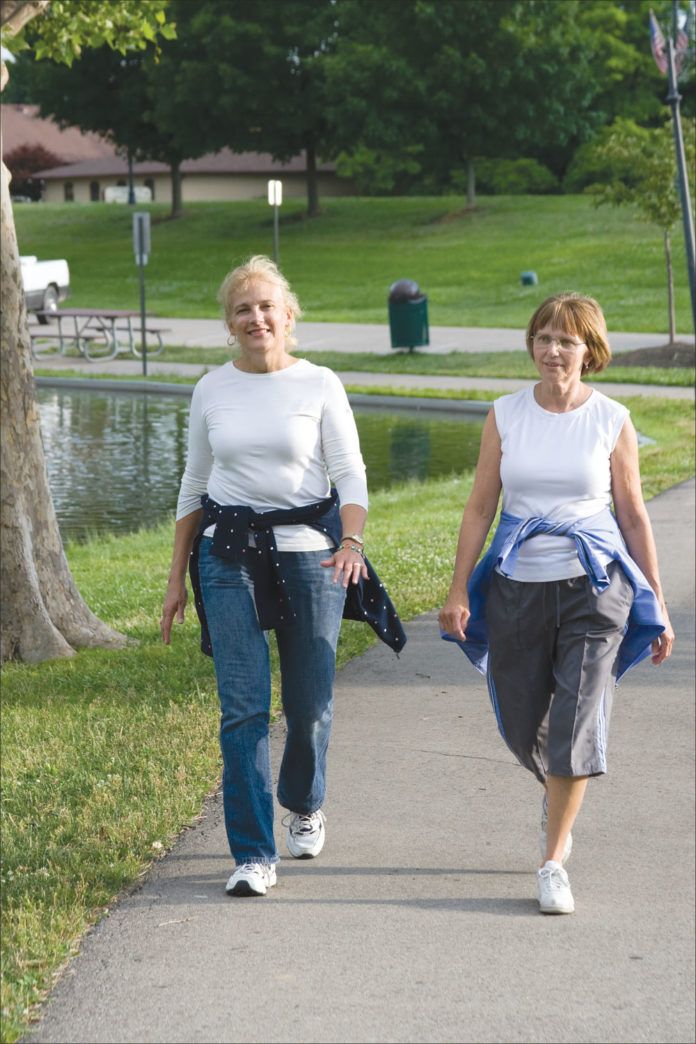 Two new studies suggest that one simple way to reduce your risk of suffering a stroke is to lace up your walking shoes and get moving. In a British study of nearly 3,500 initially healthy men ages 60-80, those who spent time walking were less likely to suffer a stroke, with risk declining as walking time increased. In another new finding, reported at a conference, women who walked or engaged in other moderate-intensity exercise were 20% less likely to suffer a stroke.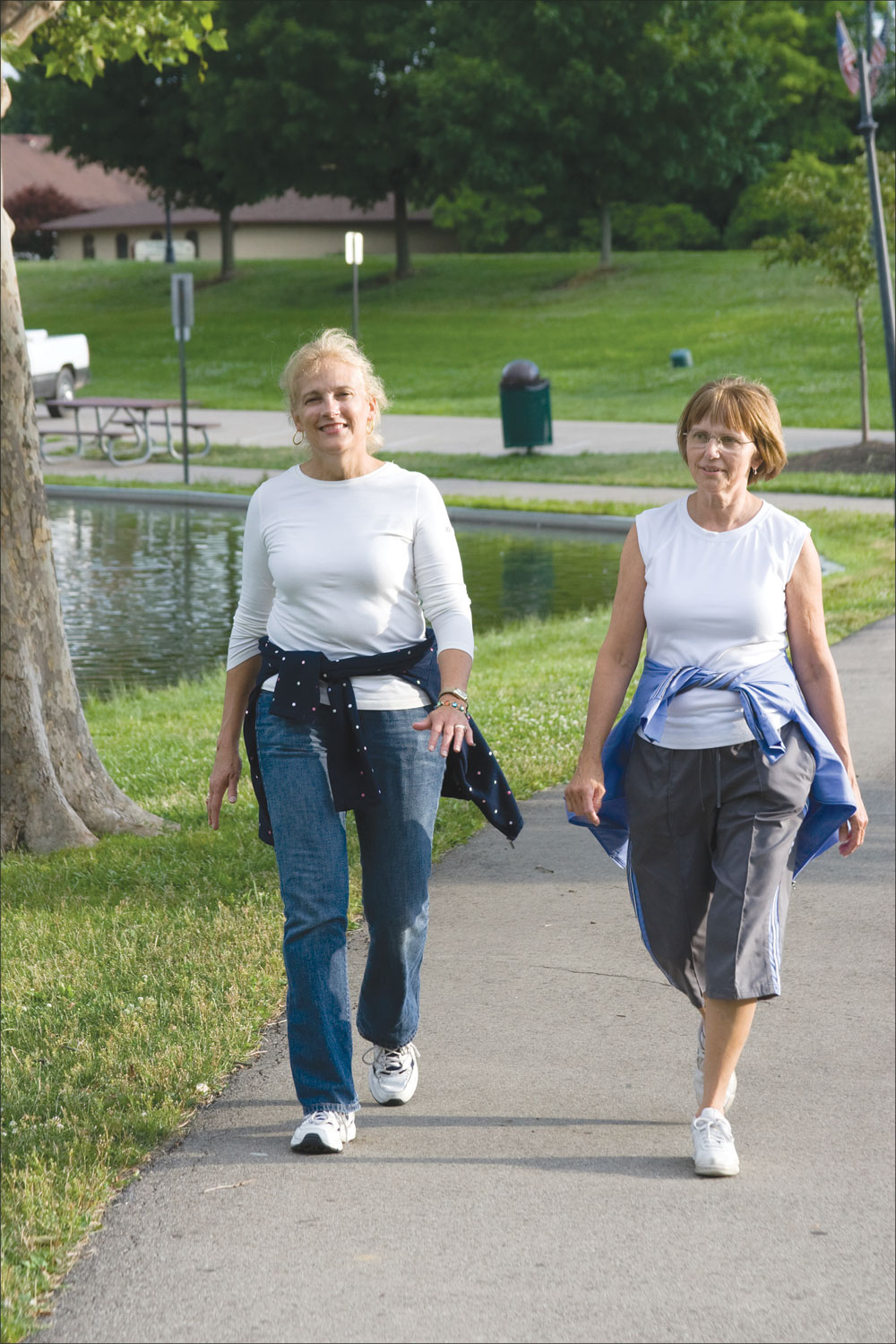 Those results dont surprise Miriam E. Nelson, PhD, a professor in Tufts Friedman School and author of the Strong Women series of books. If walking could be packaged into a pill, it would be the single most widely prescribed medicine in the world, she says. Walking burns calories, is good for your heart, improves muscle tone and relieves stress. Like other aerobic activities, walking increases longevity and decreases your risk of chronic diseases.
MORE IS BETTER:The British study, published in Stroke, followed 3,435 healthy older men for almost 11 years, during which 195 suffered a first stroke. Greater overall leisure-time physical activity was slightly associated with lower stroke risk, but walking stood out: Men who walked 8-14 hours a week were about one-third less likely to have a stroke than those walking three hours a week or less. Upping walking time to 22 hours a week or more cut risk even more, by two-thirds.
Those who walked faster were at lower risk, but that difference was entirely explained by the fact that faster walkers went farther. On balance it seemed that time spent walking, rather than walking pace, was more important, said lead author Barbara J. Jefferis, PhD, of University College London.
When adjusted for other risk factors, Jefferis added, the findings suggested an independent mechanism by which walking protects against stroke. Although the study looked only at men, she said there was no reason women would not see a similar benefit.
NOT BOOT CAMP: Indeed, in research presented by Sophia Wang, PhD, of Beckman Research Institute at an American Stroke Association conference, 3.5 to 5 hours of weekly moderate-intensity exercise, such as walking, was linked to lower stroke risk. Wang and colleagues looked at data on more than 133,000 women enrolled in the California Teachers Study over 15 years.
Notably, women on hormone therapy saw their additional risk of stroke (compared to those not on the therapy) drop from 42% to 30% if they spent at least 3.5 hours a week walking or otherwise exercising.
Running or other more strenuous activity did not further cut stroke risk. Moderate activity, such as brisk walking, appears ideal in this scenario, Wang noted. You dont have to do an extreme boot camp. The types of activities were talking about are accessible to most of the population.