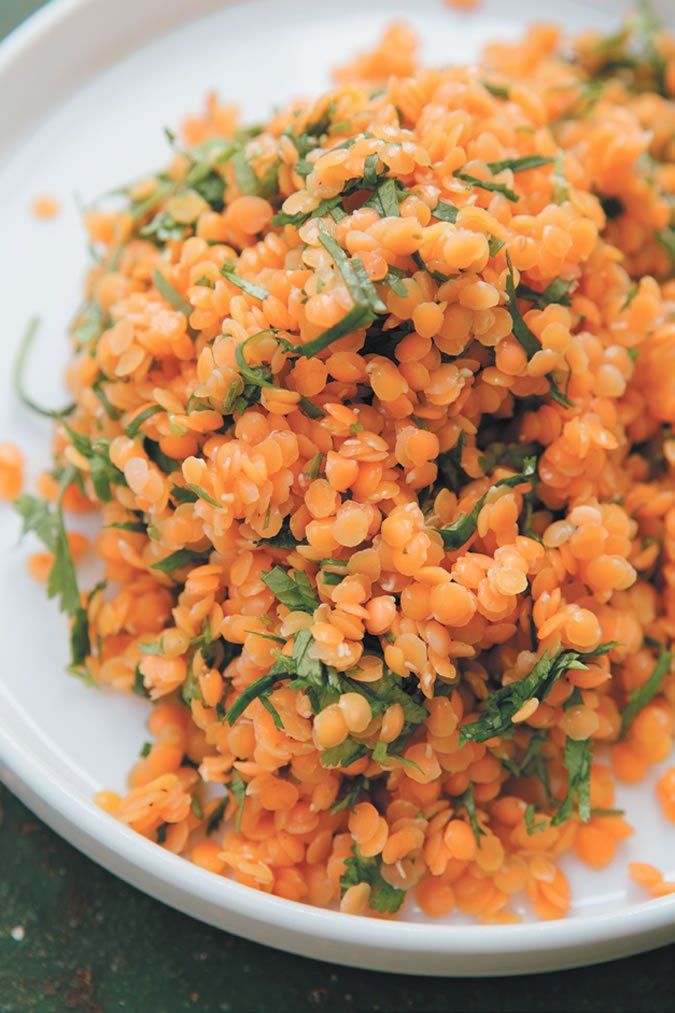 1

cup

red lentils

2

tbsp

fresh squeezed lime juice

1

tbsp

extra-virgin olive oil

1/4

cup

finely chopped cilantro

1/8

tsp

plus dash of salt

1

Freshly ground black pepper to taste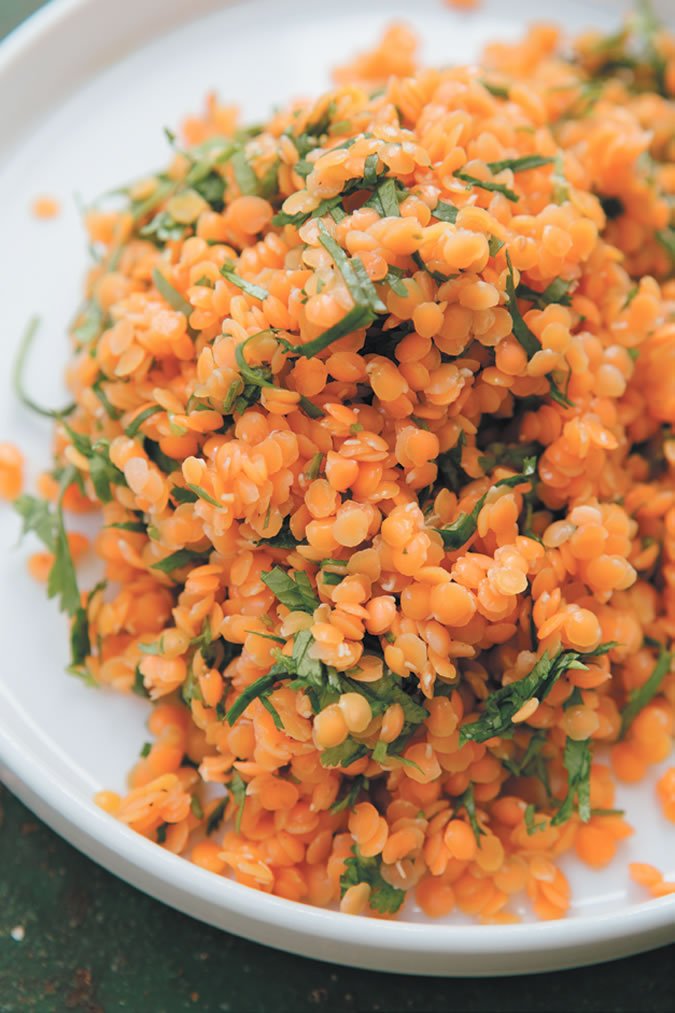 STEPS
1. Place red lentils in a pot and cover with water. Bring to a boil and immediately reduce heat to a simmer. Stir the lentils to ensure that they cook evenly.
2. Cook lentils until just soft, approximately 3 minutes. Take care not to overcook because they will fall apart.
3. Drain lentils and rinse with cold water.
4. Place in a large bowl and gently toss with the lime juice, olive oil, cilantro, salt, and pepper.
5. Serve room temperature or chilled. Season with a dash of salt just before eating.
Preparation: 5 minutes Cooking: 15 minutes Yield: 4 servings
Per serving: Calories, 202; Total Fat, 4 g; Saturated Fat, 0.5 g; Total Carbohydrate, 29 g; Total Sugars, 1 g (Added, 0 g); Dietary Fiber, 7 g; Protein, 13 g; Sodium, 117 mg; Calcium, 22 mg.
g = gram(s); mg = milligrams.
Recipe courtesy of Janis Jibrin, MS, RD. Recipe from The Pescetarian Plan: The Vegetarian + Seafood Way to Lose Weight and Love Your Food. (Ballantine Books, 2014).