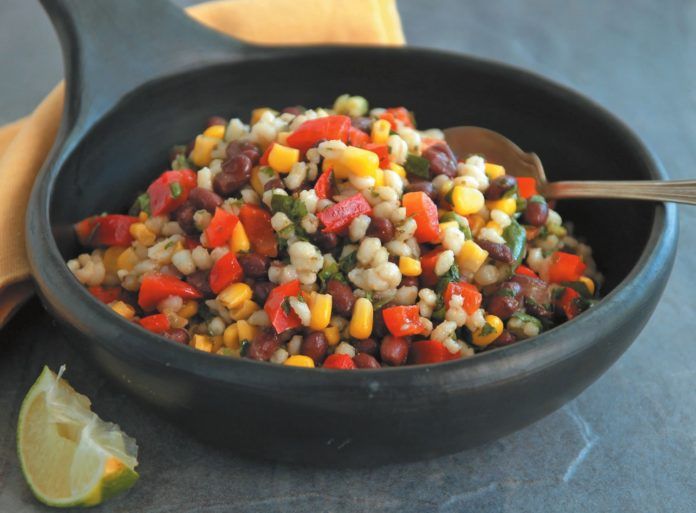 3/4

cup

Quick-Cooking Barley

1

cup

Water

1 1/4

cup

Frozen corn niblets

1/3

cup

Orange juice

1/3

cup

Cider vinegar

1/4

cup

Olive oil or canola oil

1 1/2

tsp

Ground Cumin

1

tsp

Dried oregano

1

clove

Garlic, Minced

1/2

tsp

Hot sauce, such as Tobasco, or to taste

1/4

tsp

salt, or to taste

1 1/2

cups

Cooked dried black beans

1

Large Red Bell Pepper, Diced

1/2

Cup

Chopped Scallions

1/2

cup

Chopped fresh cilantro or parsley

2

Avocado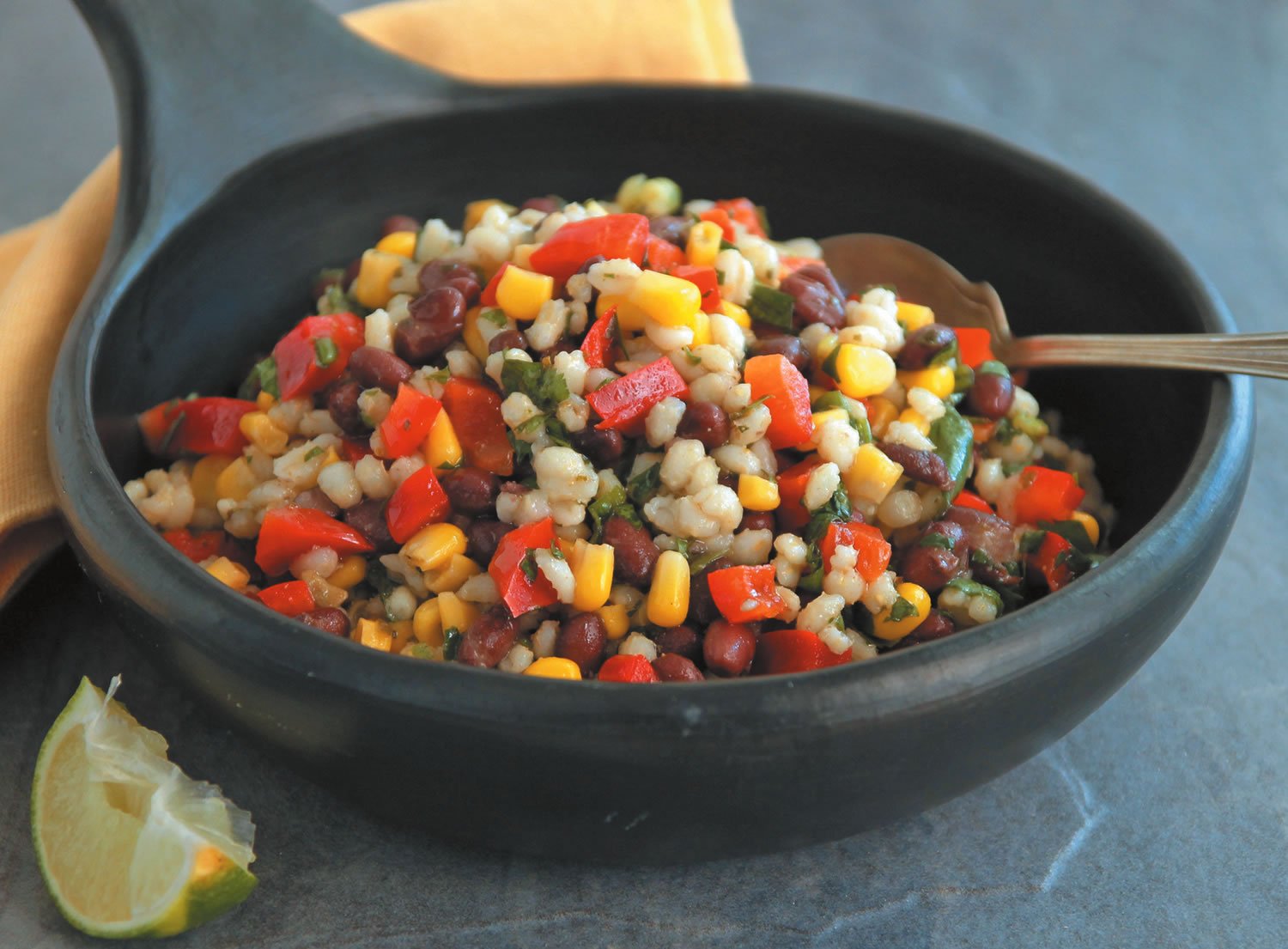 [Updated July 11, 2018]
Packed with vibrant colors and contrasting textures, this naturally nutrient-dense salad makes a tasty, nutritious, and economical summer side dish.
1. Combine barley and water in small saucepan. Bring to a simmer. Cover and reduce heat to low. Simmer until barley is tender and most of the liquid has been absorbed, 10 to 12 minutes. Fluff with a fork; let cool.
2. Meanwhile, cook corn according to package directions. Drain and refresh under cold running water.
3. Combine orange juice, vinegar, oil, cumin, oregano, garlic, hot sauce, and salt in small bowl or jar with a tight-fitting lid; whisk or shake to blend.
4. Combine barley, corn, beans, bell pepper, scallions, and cilantro in large bowl. Add dressing and toss to coat well. (Salad will keep, covered, in the refrigerator for up to 2 days.)
5. Just before serving, garnish with avocado, if desired. Serve with lime wedges.
Yield: 8 (-cup) servings
Per serving (without avocado): Calories: 170; Total fat: 8 g; Saturated fat: 1 g; Cholesterol: 0 mg; Sodium: 260 mg; Total carbohydrates: 22 g; Fiber: 5 g; Added sugars: 0 g; Protein: 5 g.
tsp: teaspoon; oz: ounce; g: gram(s); mg: milligrams.