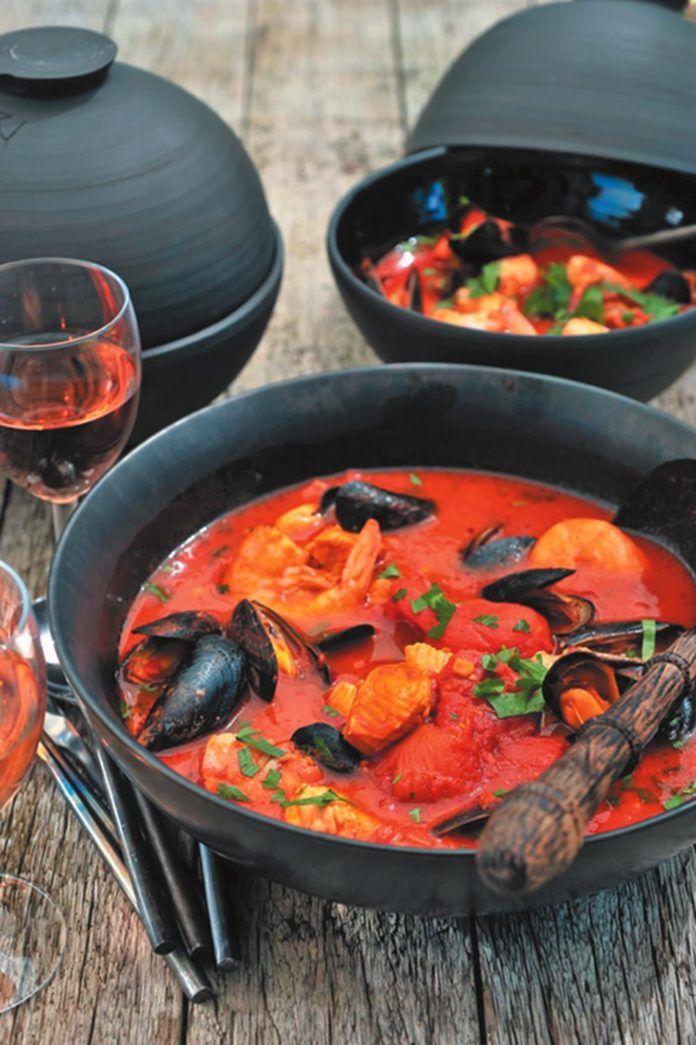 1

red bell pepper

3

garlic cloves

1

Tbsp olive oil

2

cans (14-oz/400g) no-salt-added whole or diced tomatoes

1

cup

(240 ml) red wine

5

ounce

(140 g) salmon fillet

5

ounce

(140 g) firm white-fleshed fish fillet

7

ounce

(200 g) mussels

6

large shrimp

1

small bunch flat-leaf parsley (1/4 cup chopped)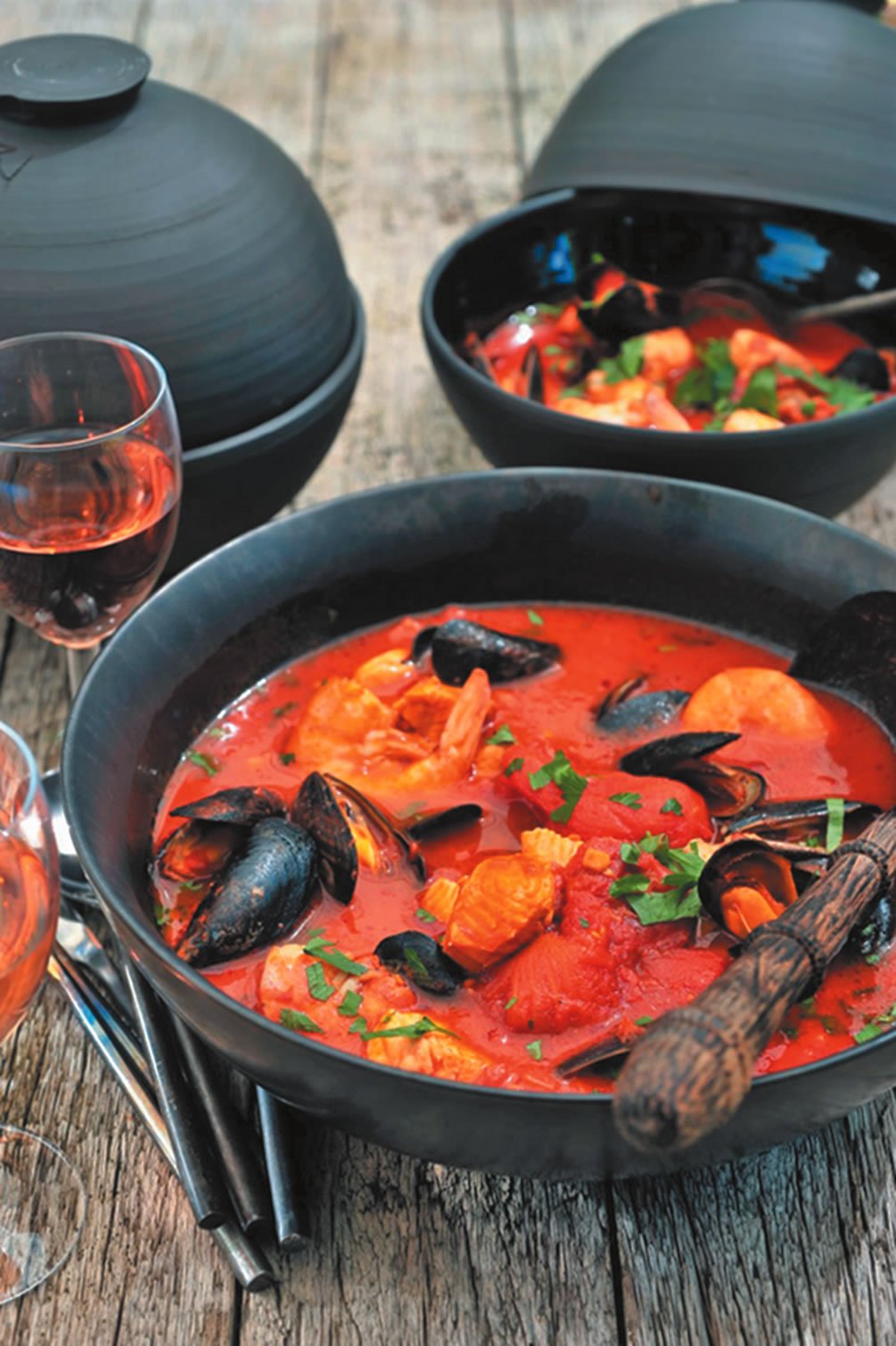 The red wine gives this sophisticated stew a deep red color and a warm, complex flavor.
STEPS
1. Seed and dice the bell pepper. Mince the garlic. Pour the olive oil into a large deep pot, add the garlic and bell pepper and cook over medium-high heat until soft. Add the tomatoes, wine and 1 cup (240 ml) water. Cover and cook for about 15 minutes.
2. Meanwhile, cut the fish into large pieces; scrub and debeard the mussels, and peel and devein the shrimp, leaving the tails on.
3. Add the fish, shrimp and mussels to the soup; cover and simmer for 10 minutes more. Check for mussels that have not opened and discard them.
4. Chop the parsley and sprinkle it over the soup, then serve.
Preparation: 15 minutes • Cooking: 30 minutes • Yield: 2 servings
Per serving: Cal 540, Fat 15 g (Sat 3 g, P:S 1), Carb 23 g, Total sugars 0 g (Added 0 g), Fiber 5 g, Protein 47 g, Sodium 520 mg, Potassium 1852 mg, Calcium 101 mg, Vitamin D 1 mcg, Iron 7 mg
Recipe abbreviations: Cal: calories, Sat: saturated fat, P:S: polyunsaturated fat to saturated fat ratio, carb: carbohydrate, g: grams, mg: milligrams, mcg: micrograms, Tbsp: tablespoons, tsp: teaspoons, oz: ounce
Recipe courtesy Pascale Naessens. Recipe from Pure & Simple: A Natural Food Way of Life (Harry N. Abrams, 2017). <purepascale.com>