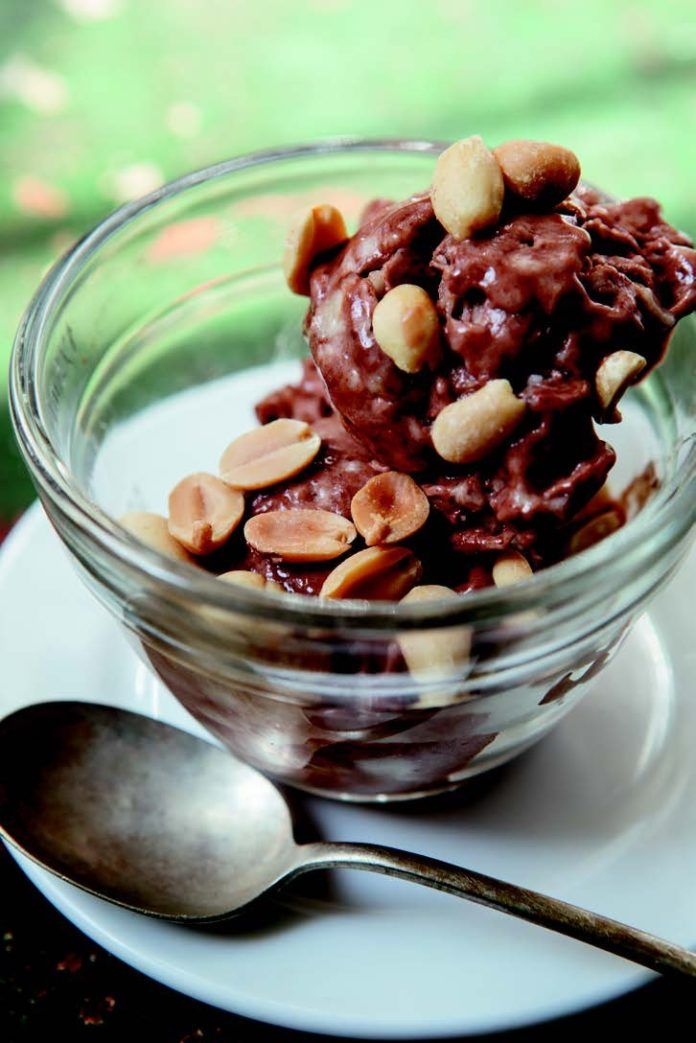 1

banana, cut into small pieces, placed in a plastic bag, and frozen

1 1/2

tsp

cocoa powder

14

dry roasted salted peanuts
Keep a bag of banana pieces in the freezer for a quick and delicious any-time chocolatey treat. (It works without the peanuts as well.)
STEPS
1. Place the banana and cocoa powder in a food processor.
2. Process on and off several times until creamy, stir in the peanuts, and serve immediately.
Yield: 1 serving
Nutrients per serving: Calories: 193; Total fat: 7 g; Total carbohydrate: 32 g; Dietary fiber 5 g; Total sugars: 15 g (Added 0 g); Protein: 5 g; Sodium: 95 mg; Potassium: 552 mg; Calcium: 17 mg.; Vitamin D: 0 mcg; Iron: 1 mg.
(g = grams(s); mg = milligrams; mcg = micrograms.)
Recipe courtesy of The Pescetarian Plan by Janis Jibrin, recipes by Sidra Forman (Ballantine Books, 2014).