Older adults who've been loading up on calcium – either in their diets or in supplement form – to protect their bones recently got a shock on the nightly news: Extra calcium, according to two new headline-making reviews published in BMJ, was not associated with meaningful benefits for improving bone density or reducing fracture risk.
In a 2011 report based on a similar evidence review, the Institute of Medicine (IOM) recommended that women over age 50 get 1,200 milligrams of calcium daily for healthy bones. Given that average dietary intake in Western countries is only 700-900 milligrams daily, many women have turned to calcium supplements. But Mark Bolland, MD, of the University of Auckland in New Zealand and co-authors of the two new reviews conclude, "Increasing calcium intake from dietary sources or by taking calcium supplements produces small non-progressive increases in bone mineral density, which are unlikely to lead to a clinically significant reduction in risk of fracture."
Bess Dawson-Hughes, MD, director of Tufts' HNRCA Bone Metabolism Laboratory, says the new studies are no reason to change course on calcium, however. "Very little if any new data are included in these reviews than were included in the IOM report," she explains. "So the story hinges on interpretation of the data."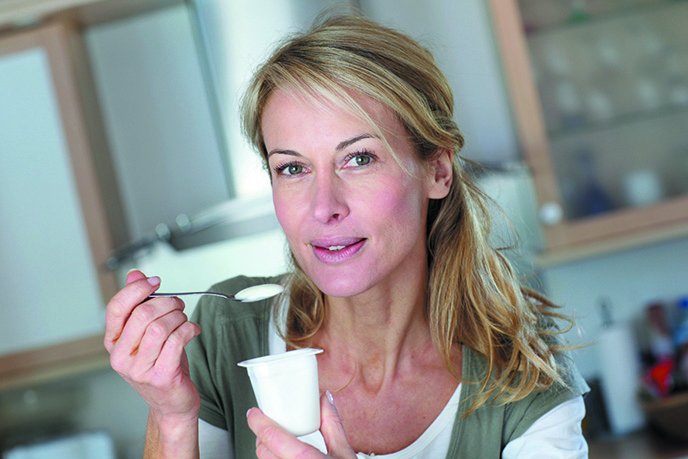 "WEAK AND INCONSISTENT": In one new review, encompassing 59 randomized trials in adults 50 and older, increased dietary calcium intake improved bone mineral density (BMD) – a key indicator of bone health – by 0.6-1.8%. Supplements increased BMD by 0.7-1.8%. These increases were achieved in one year, with no subsequent improvements.
The second review looked at fracture risk in older adults in 52 studies of dietary calcium and 26 of supplements. No reduced risk was seen for extra dietary calcium, while supplements reduced risk by 11%—findings researchers called "weak and inconsistent."
In an accompanying editorial, Karl Michalson, MD, PhD, of Uppsala University in Sweden, argued that most people "will not benefit from increasing their intakes and will be exposed instead to a higher risk of adverse events such as constipation, cardiovascular events, kidney stones, or admission for acute gastrointestinal symptoms." Such side effects have been associated with high intakes from calcium supplements, though not from dietary calcium.
WHO MIGHT BENEFIT?: But Dr. Dawson-Hughes notes, "This review, like others before it, found significant reductions in total fractures and vertebral fractures in randomized controlled calcium intervention trials. They chose to claim that this is meaningless because the data are inconsistent. Inconsistency is expected when the study populations differ in clinical characteristics, such as usual calcium intake."
In the large Women's Health Initiative study, for example, participants were allowed to take their own calcium supplements, so the average starting calcium intake was 1,100 milligrams daily. "One would not expect more calcium than 1,100 milligrams daily to have detectable benefit," says Dr. Dawson-Hughes. "Rather than opting out with 'inconsistent therefore no good,' it is useful to consider who the beneficiaries may be – e.g., those with low usual calcium intakes."
The best advice, she says, remains the recommendations laid out by the IOM (see box). Women over age 50 should aim for 1,200 milligrams of calcium daily, obtaining as much as possible from dietary sources and supplementing only as necessary; there's no benefit from getting more than 1,200 milligrams.
TAKE CHARGE!
For adults, the Institute of Medicine recommends 1,000-1,200 milligrams of calcium daily (mg/d):
– Ages 19-50: 1,000 mg/d
– Men, ages 51-70: 1,000 mg/d
– Women, ages 51-70: 1,200 mg/d
– Ages 70-plus: 1,200 mg/d