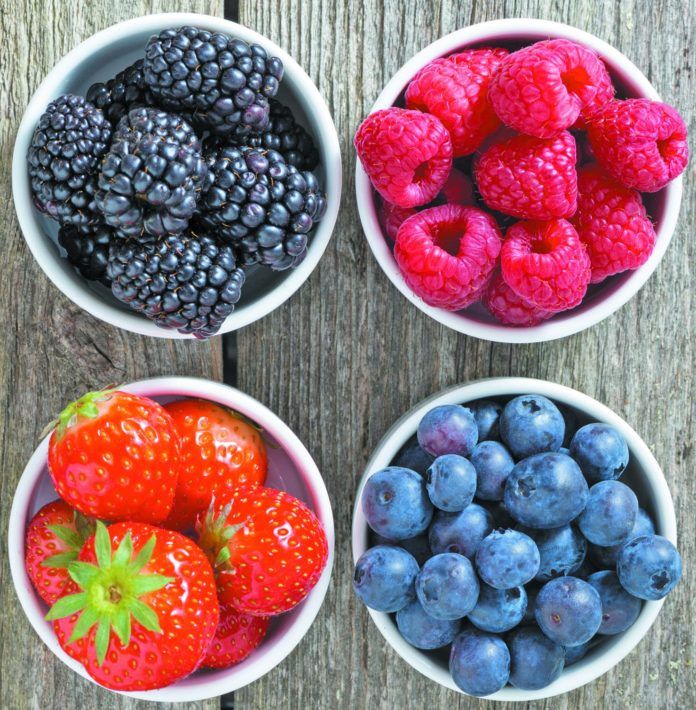 Currently available medical treatments for age-related cognitive decline and Alzheimer's disease have had limited success. Adopting a healthy diet and lifestyle has been among the most consistent recommendations to maintain brain health over the long term. Some studies have linked an overall healthy dietary pattern to less chance of experiencing age-related decline in memory and other cognitive skills.
The specifics of "brain protective" diets vary, but tend to have certain elements in common. Dietary patterns associated with lower risk of age-related cognitive decline and dementia are higher in non-starchy vegetables, fruits, whole grains, nuts, legumes and seafood while limited in red and/or processed meats, sugar-sweetened foods and drinks, refined grains and added salt.
But there have been few long-term trials testing overall dietary patterns for protecting the aging brain. Researchers at Rush University Medical Center in Chicago and the Harvard T.H. Chan School of Public Health are currently conducting a clinical trial of a diet specifically optimized for brain health and mild weight loss—the Mediterranean-DASH Intervention for Neurodegenerative Delay (MIND) diet.
If successful, the result of the MIND trial will provide older adults with more specific nutritional guidance to maintain their cognitive health. "What they're doing is logical and I predict will have positive benefits for a disease for which we have few interventions," notes Dennis Steindler, PhD, senior scientist and director of Tufts' HNRCA Neuroscience and Aging Laboratory. "Past trials were not home runs, but this study could be it if it bears the kind of findings I think it will."
What is the MIND Diet? The MIND diet is a hybrid of the Mediterranean diet pattern and the Dietary Approaches to Stop Hypertension (DASH) diet, combined with mild caloric restriction. In some studies, these approaches have shown potential to support brain health with aging.
Like the Mediterranean pattern and the DASH diet, MIND emphasizes minimally processed plant-based foods and limited consumption of animal foods relatively high in saturated fat. But the MIND diet also tweaks the Mediterranean/DASH patterns to favor particular foods and food groups shown in previous research to be potentially brain protective. "It's the first clinical trial designed specifically to establish whether a diet can prevent brain degeneration," says Martha Clare Morris, PhD, the researcher at Rush leading the trial.
The MIND diet recommends eating certain foods a specific number of times a day or week. The diet specifies targeted servings of 10 healthy foods, namely whole grains, green leafy vegetables, and berries, and maximum allowed servings of 5 unhealthy foods, notably pastries and red meat.
There's evidence from observational studies that MIND could be brain-protective. For over 20 years, Rush researchers have followed a group of older adults living in retirement communities and senior public housing units in the Chicago area, average age 81. One of many studies based on this epidemiological data, published in 2015 in Alzheimer's & Dementia, reported that adhering closely to the MIND diet was associated with 53% less risk of Alzheimer's diesease. Even moderate adherence came with a 35% lower risk.
The Trial Begins: The investigators recently finished recruiting 600 individuals for the trial, ages 65 to 84. The participants have a family history of Alzheimer's disease but currently no signs of cognitive decline. They were eating a usual diet that was deemed to be not particularly healthy (or brain-protective).
Half have been assigned randomly to either a treatment group, which will attempt to follow the MIND diet plus a mild calorie reduction of 250 calories per day for 3 years, or to a control group asked to continue eating their usual diet plus mild calorie reduction alone. Morris's team at Rush will follow half of the study participants in the Chicago area. The others, in the Boston area, will be followed by researchers at the Harvard T.H. Chan School of Public Health.
Participants will have weekly to monthly contact with dietitians, who design individualized eating plans to best follow the assigned diet recommendations. Five times over the 3-year study period, the participants will complete a battery of 12 cognitive tests. The study will continue collecting data until 2021, when Morris and her colleagues will start crunching the numbers in hopes of finding out whether the MIND diet prevents cognitive decline.
Multiple Options: Until the results come in, the MIND diet is just one option that could help to maintain brain health.
"There are many ways to configure a daily eating pattern that will support brain health and reduce the risk of chronic diseases," says Alice H. Lichtenstein, DSc, director of Tufts' HNRCA Cardiovascular Nutrition Laboratory and executive editor of Tufts Health & Nutrition Letter.
The key factor is sticking with it for the long run. "The way to do that is to adopt a healthy eating pattern made up of foods you enjoy rather than foods you think are good for you," Lichtenstein says. "Given the general parameters of a healthy eating pattern and the plethora of food choices available in the marketplace today, that should not be difficult."
The Mind Diet
The MIND diet includes the following components:
–Whole grains: at least 3 servings/day
-Green leafy vegetables: at least 6 servings/week
-Other vegetables: at least 1 serving/day
-Berries: at least 2 servings/week
-Fish: at least 1 serving/week
-Poultry: at least 2 servings/week
-Beans: more than 3 servings/week
-Nuts: at least 5 servings/week
-Olive oil as primary plant oil
-Alcohol (wine): 1 serving/day
Limit intake of:
-Butter/margarine: less than 1 pat per day
-Cheese: less than a 1 ounce serving/week
-Pastries/sweets: less than 5 servings/week
-Fast/fried food: less than 1 serving/week
-Red/processed meats: less than 4 servings/week