51 healthy foods

-

search results

If you're not happy with the results, please do another search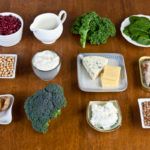 With questions being raised about supplements, its time to take a fresh look at getting enough calcium from your diet. Calcium is not only the most abundant mineral in the human body, its also the one Americans spend the most getting more Start the New Year right by resolving to start your day with a healthy breakfast. Its not an exaggeration at all to call breakfast the most important meal of the day, says Helen M. Rasmussen Goodbye food pyramid, hello plate-with a side order of science-based dietary advice. After nearly two decades, the familiar if sometimes confusing food pyramid has gone the way of the pharaohs, replaced by a new official icon to remind Americans how to eat right: MyPlate. In unveiling the symbol along with USDA Secretary Tom Vilsack and US Surgeon General Dr. Regina M. Benjamin, First Lady Michelle Obama said, When it comes to eating, whats more simple than a plate?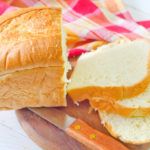 From bread to soups, pasta dishes to poultry, the answers might surprise you.
Heres how to shake your hidden salt.Pancreatic cancer, on the rise in the United States, may be deterred by maintaining adequate vitamin D status Despite little difference in nutrients, some organic foods may still make sense. While eating the traditional fare of Mediterranean countries promotes heart health, consuming fried foods, sweet tea and other typical foods of the Southern United States has the opposite effect, sharply increasing the risk of stroke.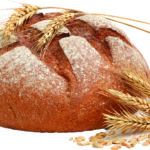 Unless you have celiac disease, avoiding gluten might actually make you less healthy by missing out on important nutrients.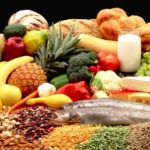 New research suggests this often-overlooked mineral may be more important to your health than previously thought. Magnesium has long been the Rodney Dangerfield of minerals that your body needs to stay Previous research has suggested various links between what you eat and your risk of developing dementia that proceeds to Alzheimers disease If youre 50 or older, Uncle Sam says yes. Heres why and how best to get it. When the latest federal Dietary Guidelines for Americans were released earlier this year with the recommendation that people age 50 and older should get extra vitamin B12 through fortified foods or supplements, one expert commented, Its not very difficult to anticipate the sudden spate of fortified with vitamin B12 as recommended in the 2010 Dietary Guidelines messaging that will populate the fronts of boxes and bags. Before the hype hits the grocery stores