1

cup

chia seeds

2 1/2

cup

milk (or calcium-fortified soy or nut milk)

2

tbsp

chopped almonds

1

tbsp

honey

1/4

tsp

salt

2

cup

berries of your choice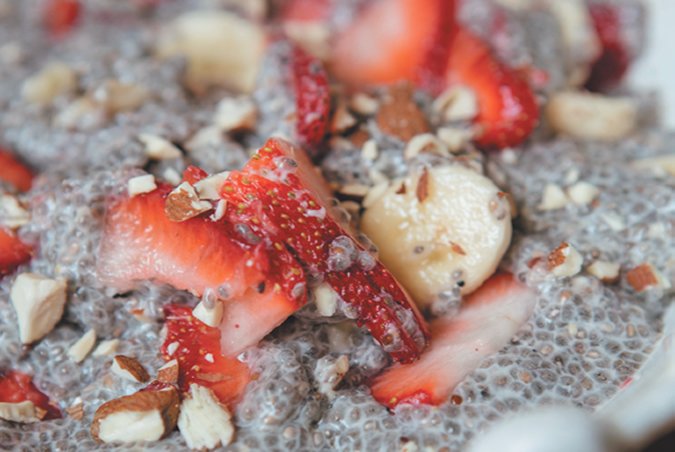 Just one serving of this quick and tasty pudding has around half a day's recommended calcium, along with some vitamin D, heart healthy fats, protein, and dietary fiber.
STEPS
1. Combine the chia, milk, almonds, honey and salt in a bowl.
2. Let sit for 5 minutes.
3. Top with berries and serve immediately, or cover and refrigerate, adding berries right before serving.
Note: If you are not eating the pudding immediately, you may need to add more milk to return it to a pudding consistency.
Yield: 4 servings
Nutrients per serving (values for low-fat milk): Calories: 333; Total fat: 14 g; Saturated fat: 1 g; Carbohydrate: 41 g; Total dietary fiber: 20 g; Sugars: 16 g (Added sugars: 4 g); Protein: 14 g; Sodium: 247 mg; Potassium: 357 mg; Calcium: 510 mg; Vitamin D: 72 IU; Iron: 4 mg